A few days ago, a case came in which had some rather odd symptoms, such as processes using high amounts of CPU and memory, and running from the /tmp directory.
After asking for some logs, and some samples of the binaries, it became obvious that the system was compromised, and was now running some interesting malware.
In this post, we are going to look into the malware called dovecat, which turned out to be a cryptominer, and hy4, which is a IRC botnet malware dropper.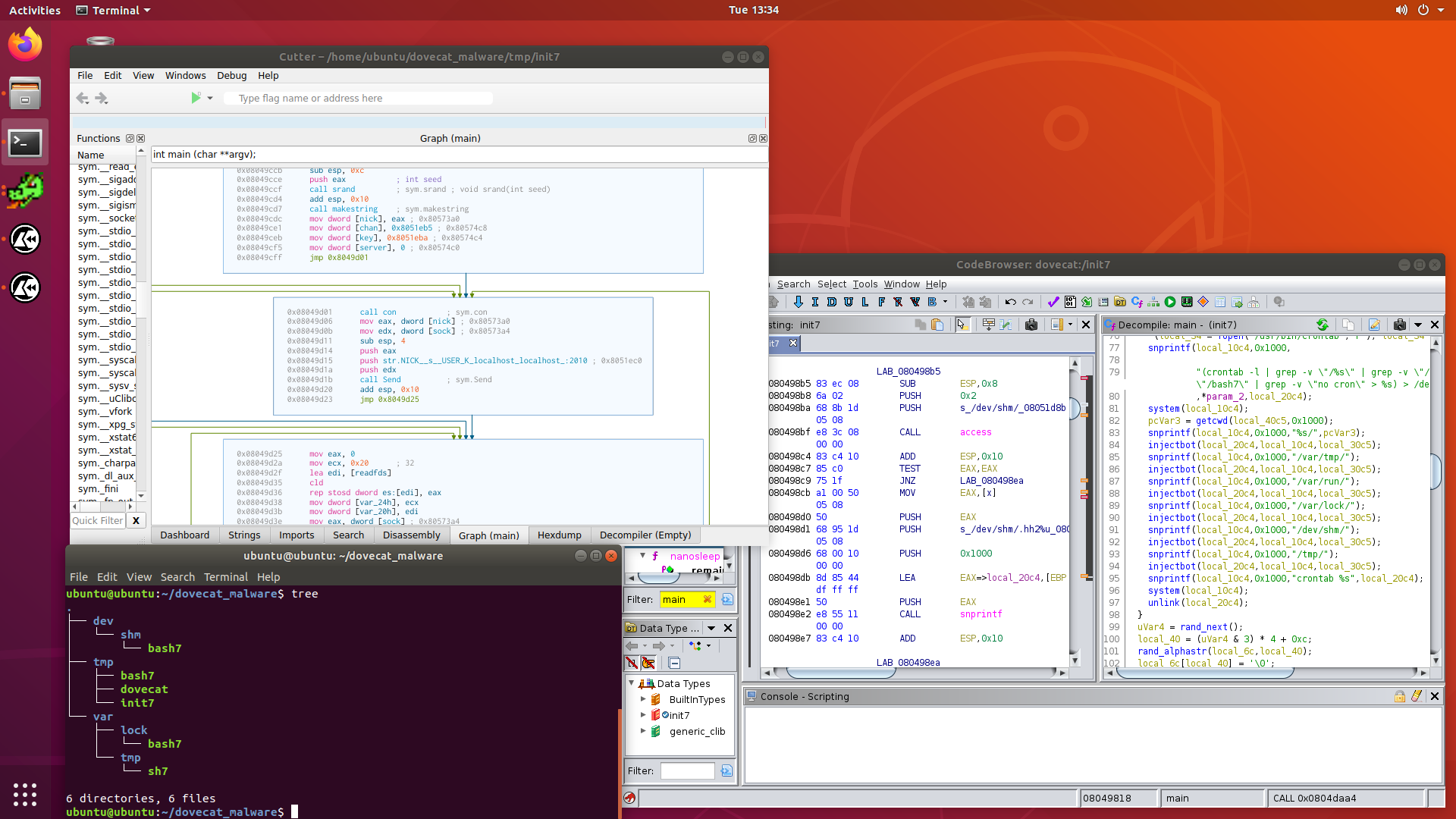 I'm pretty excited, as I haven't analysed any Linux malware before, and this is real life stuff pulled directly from a production machine, so it still has its fangs intact.
Let's get started.
More …