It has been a really long time since my last blog post, so let's fix that by writing a followup post to my popular article on learning to write Juju Charms, where we wrote a simple Charm to deploy a production ready Minetest server, complete with postgresql integration through Juju relations.
Today, we are going to go a step further and delve into Reactive Charms, where we can define and maintain state through flags. Flags let us have a memory of events that have happened in the past, and only run certain functions to "react" to changes in those flags.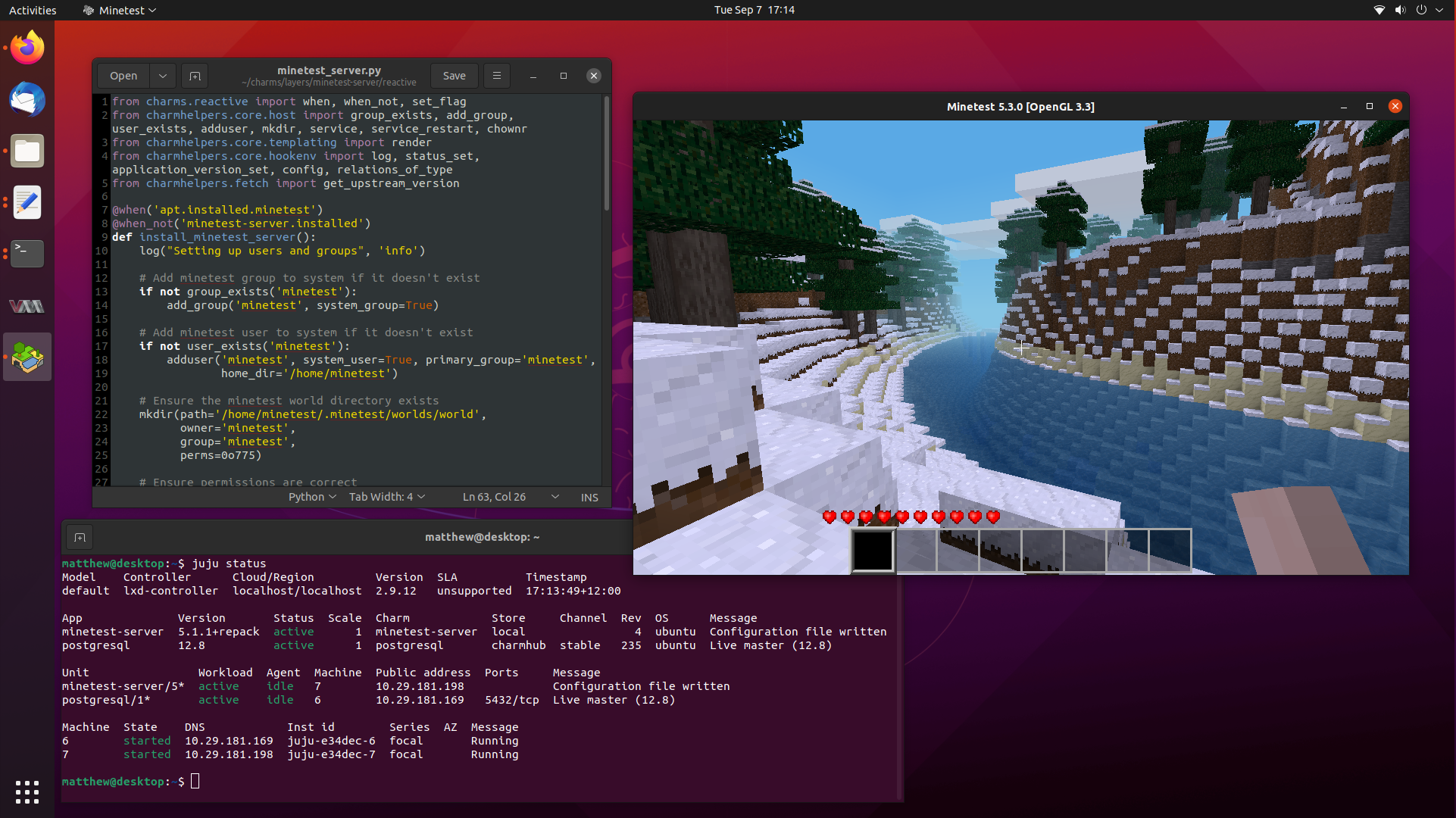 Reactive Charms are primarily written in Python, and there are a lot of different submodules that exist to help you develop your Charm. So buckle up, because we are going to take our little Minetest Charm to the next level.
More …