If you have been reading this blog, you have probably noticed how all the debugging and analysis of applications have been on Windows executables, and although I did create my own Linux distribution, Dapper Linux, I haven't written much about debugging on Linux.
Time to change that. Today, we are going to look into how debugging Linux kernel crash dumps works on Ubuntu 18.10 Cosmic Cuttlefish. Fire up a virtual machine, and follow along.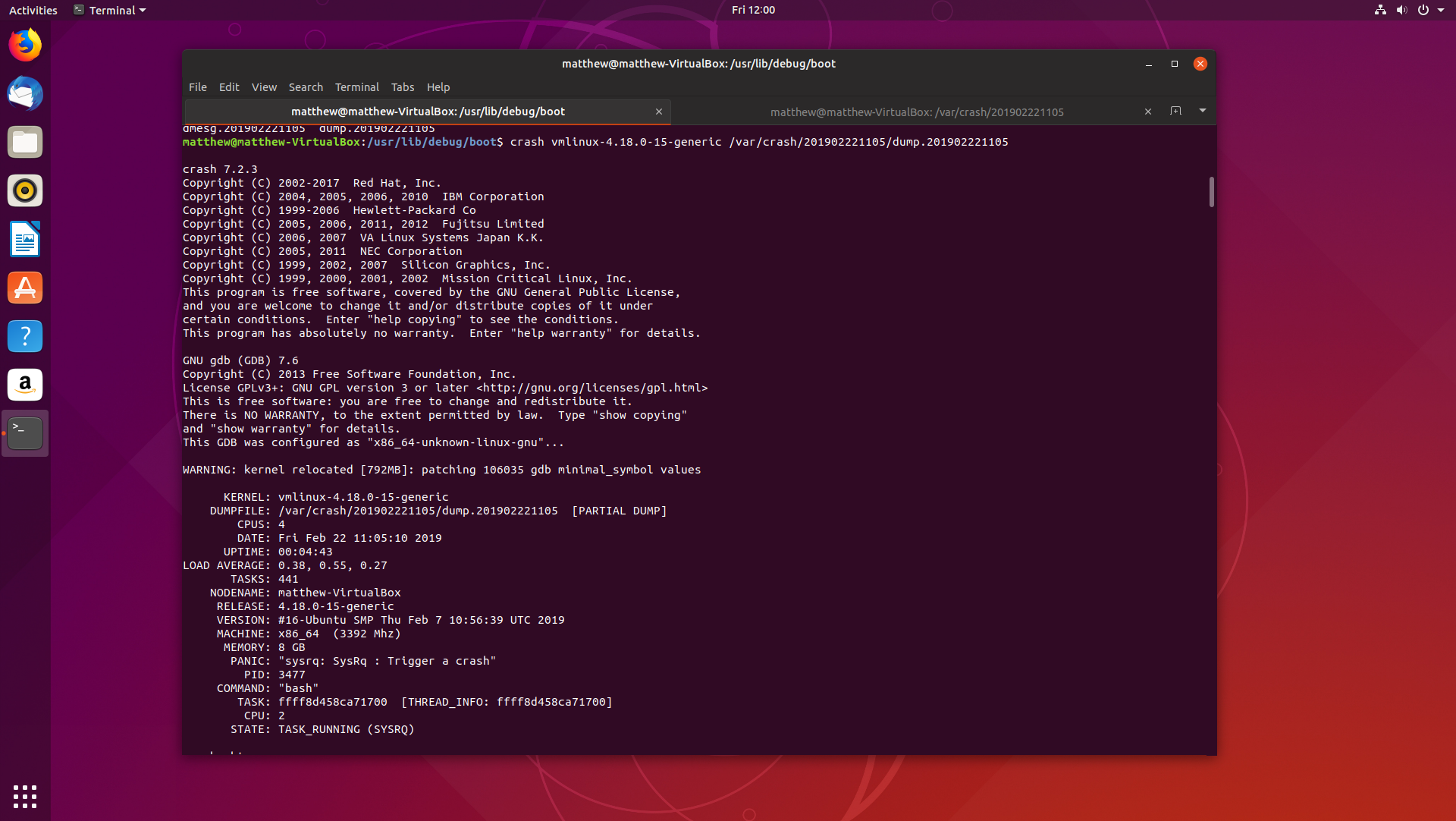 We will cover how to install and configure crash and kdump, a little on how each tool works, and finding the root cause of a basic panic.
Let's get started.
More …