One of the more recent killer features implemented by most major Linux distros these days is the ability to patch the kernel while it is running, without the need for a reboot.
While this may sound like sorcery for some, this is a very real feature, called Livepatch. Livepatch uses ftrace in new and interesting ways, by patching in calls at the beginning of existing functions to new patched functions, delivered as kernel modules.
This lets you update and fix bugs on the fly, although its use is typically reserved for security critical fixes only.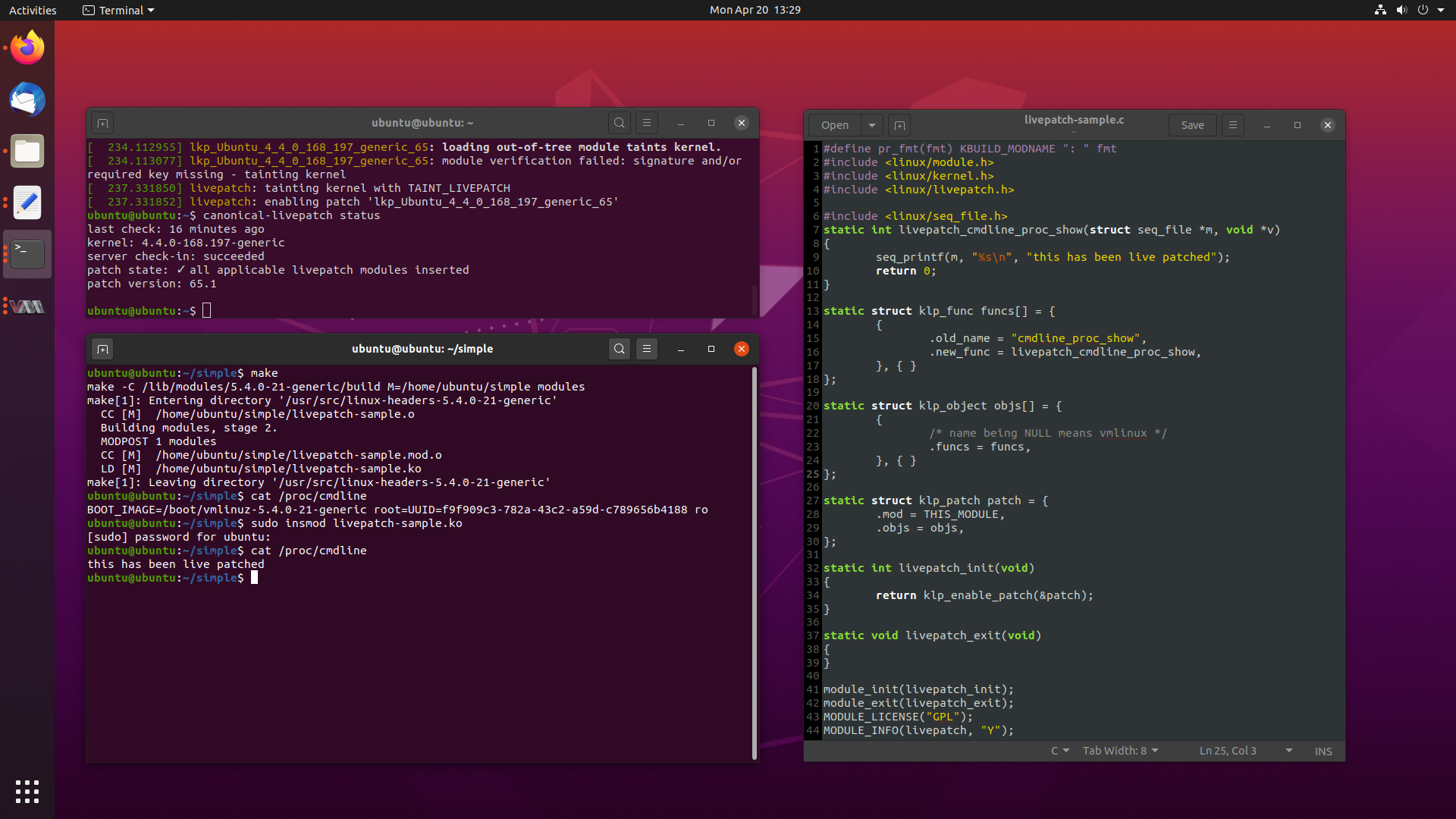 The whole concept is extremely interesting, so today we will look into what Livepatch is, how it is implemented across several distros, we will write some Livepatches of our own, and look at how Livepatch works in Ubuntu for end users.
More …