Here we are, back for more TimeLock excitement. Let's see what's in store for this article, where we pull apart and attempt to find vulnerabilities in TimeLock 1.7.
A little while ago u/cryptocomicon posted a new announcement of TimeLock 1.7 to Reddit: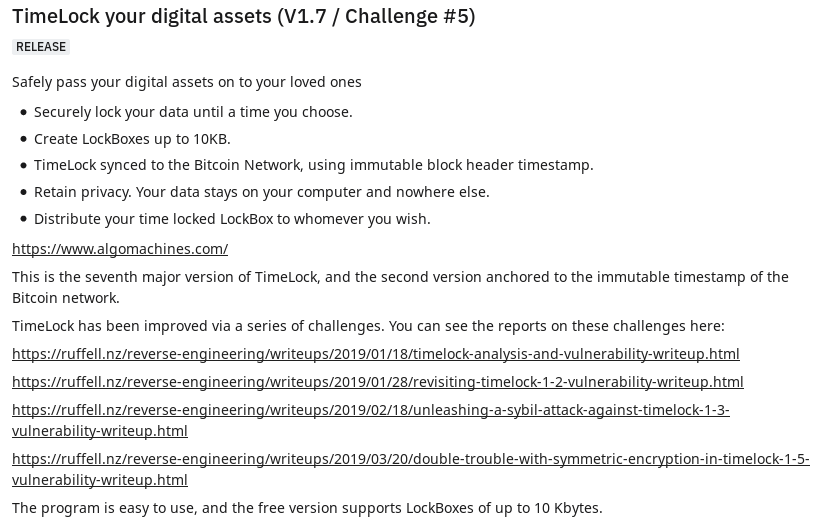 Looks like I'm getting some advertising of my blog =) Thanks u/cryptocomicon! Maybe it will introduce some people to reverse engineering.
Challenges are fun, so let's jump into it.
More …