Have you ever wondered what a day in the life of a Sustaining Engineer at Canonical looks like?
Well today, we are going to have a look into a particularly interesting case I worked from start to completion, as it demanded that I dive into the world of Linux performance analysis tools to track down and solve the problem.
The problem is that there is a large performance degradation when reading files from a mounted read-only LVM snapshot on the Ubuntu 4.4 kernel, when compared to reading from a standard LVM volume. Reads can take anywhere from 14-25x the amount of time, which is a serious problem.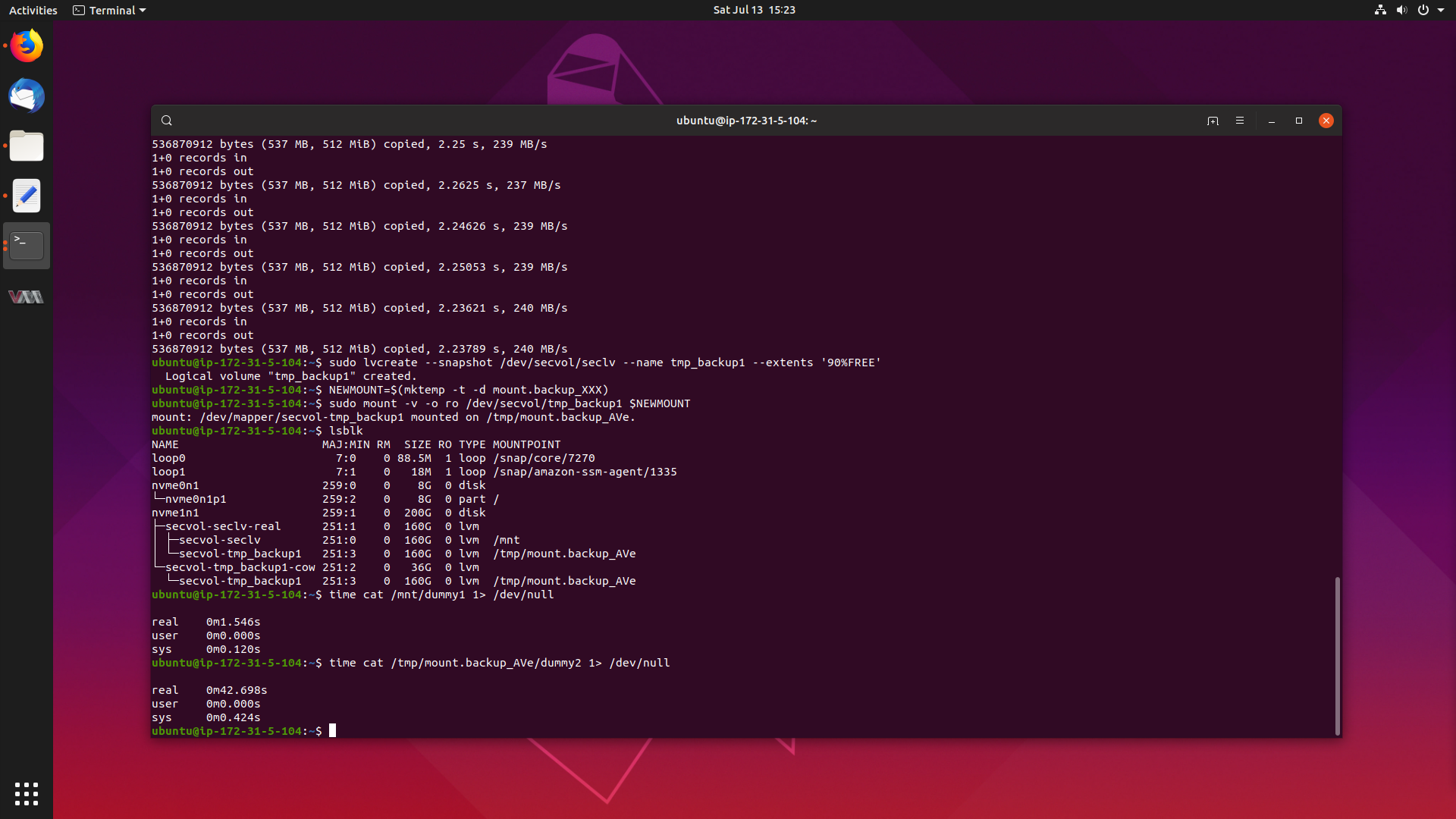 Lets get to the bottom of this, and get this fixed.
More …